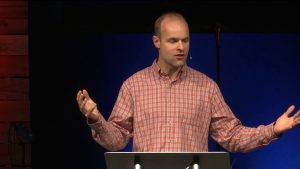 What does the Bible mean to you? To Martin Luther, it was only 100% accurate source of God's authority, and we carry on that truth today. This means that the Bible shapes how we see and know God. It's easy to make God agree with our own opinions, but the Bible has the last word. That's one reason that the Bible is so amazing – We can discover and personally know God in its pages! Watch as Pastor Donnie Berry teaches us on how we can read the Bible.
Read More
Find Ways To Connect With Us
Sunday Live Stream Meetings
Contemporary - 9 a.m. & 11 a.m.
African Multi-lingual - 4 p.m.
5:30pm | Christian Fellowship Church

6:30pm | Multipurpose Room

7:00pm | CF Multipurpose Room

All day | Christian Fellowship of Columbia

9:00am