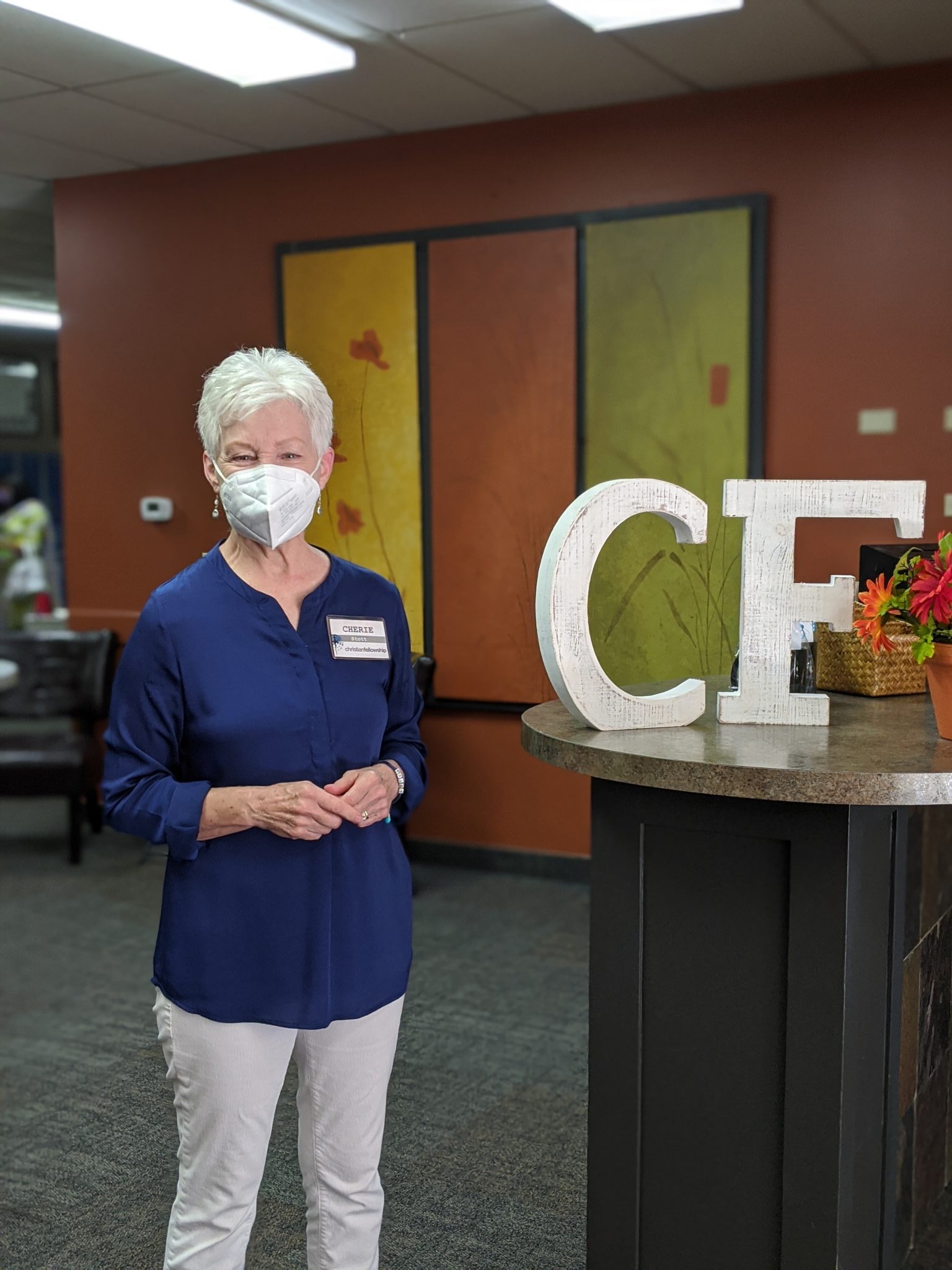 How You Can Start Volunteering in Columbia, Mo
We've found one of the best ways to build relationships and strengthen your connections within the church is to serve alongside one another! God has given each of us talents and skills for the purpose of blessing and building His church. Here at Christian Fellowship Church many of the ways you can serve are also great opportunities for volunteering in Columbia, Mo. Keep reading to learn about the different ministries where you can volunteer and find connections here at Christian Fellowship Church.
cfKidz Children's Ministry in Columbia, Mo
We exist to support families in the mission of leading children on the adventure of knowing Jesus. Opportunities exist to serve in areas such as the nursery, preschool and elementary grade levels in both our contemporary and African multilingual services. We function as a team of volunteers, and would love to have you join our team!
cfYouth Ministry in Columbia, Mo
Our youth ministry at Christian Fellowship meets each week for games, worship and teaching. If you want to have some fun while seeing God move in kids' lives, this is for you! Opportunities are available for mentoring, leading a small group, leading worship, and organizing games and activities.
cfCollege College Ministry in Columbia, Mo
Whether you are new to town and checking things out for a first time, or this has been home for a few years we are glad that you are here. For the 2021 spring semester our focus is on participating in CF events and classes as a group. This will help college students to connect with one another as well as other members of different generations in our church family.
cfMen Men's Ministry in Columbia, Mo
Our men's ministry, cfMen, at Christian Fellowship has several small groups that meet regularly and have a variety of events during the year including breakfasts, bike rides, workouts, and more. If you are interested in leading a small group or Bible study, or joining our event team, we would love to have you join us as we grow in our faith.
cfWomen Women's Ministry in Columbia, Mo
Our women's ministry, cfWomen, at Christian Fellowship has several small groups that meet regularly and host a variety of events throughout the year including brunches, movie nights, hikes and more. There are opportunities available to help with small groups, weekly meetings and event planning. We also have Connections Mentoring Ministry, our church's Women's Mentoring Ministry, which is a great opportunity for volunteers who are willing to befriend someone new and come alongside them as they grow in their relationship with God.
Caring For Our Church in Columbia, Mo: Building and Grounds
Building and Grounds is a support ministry that helps our facilities team create a pleasant and functional church environment. We have a variety of ways you can volunteer including, but not limited to, event set up, event clean up, landscaping projects, mowing, building and vehicle maintenance, building security and painting.
Volunteering in Columbia, Mo to Care for Refugees
Over the last few years, Christian Fellowship has been blessed with a steady stream of refugees from Rwanda, Burundi, the Ivory Coast and Burma. This team will help meet the unique needs of these groups by providing them with transportation, helping coordinate apartments, teaching English and finding jobs.
Serve in Columbia, Mo: Caring For Widows and The Homebound
As the church, we want to love those who are more isolated among us. We have a team of people who care for those who may feel forgotten. This team helps by making visits and phone calls to build friendships and foster community.
Hospitality at Our Church in Columbia, Mo
If you enjoy meeting and serving new people, the hospitality ministry could be a great fit! The usher, parking lot, greeter, and connection center teams serve on the front line while the coffee and volunteer break room teams serve behind the scenes.
Intercessory Prayer Team in Columbia, Mo
Prayer is the foundation for everything we do at Christian Fellowship. We do not take the Lord's presence or the work of the Holy Spirit for granted. Dedicated members of the Intercessory Prayer Team take turns praying for the church on Sunday mornings. Individuals on the team take a 30-45 minute shift beginning at 8:30 a.m. that continues through the end of the second meeting. You can also participate in prayer before the first service on Sunday mornings at 6 a.m.
The Worship Community at Our Church in Columbia, Mo
It takes many people to host our worship services each weekend. Not only do we need people who can sing and play instruments, we need skilled individuals to run audio, lighting, video and manage the stage. We're looking for people who are committed and passionate about using their talents to seek God's presence and lead the congregation in worship.
Special Events at Our Church in Columbia, Mo
There is a large variety of events happening on a regular basis in the life of Christian Fellowship. Volunteer opportunities are always available to help at picnics, meals, parties and funerals. If you like to cook, decorate, clean, or organize, the event team is a great chance to use your gifts to bless others.