Join us for our Christmas Eve Candlelight Services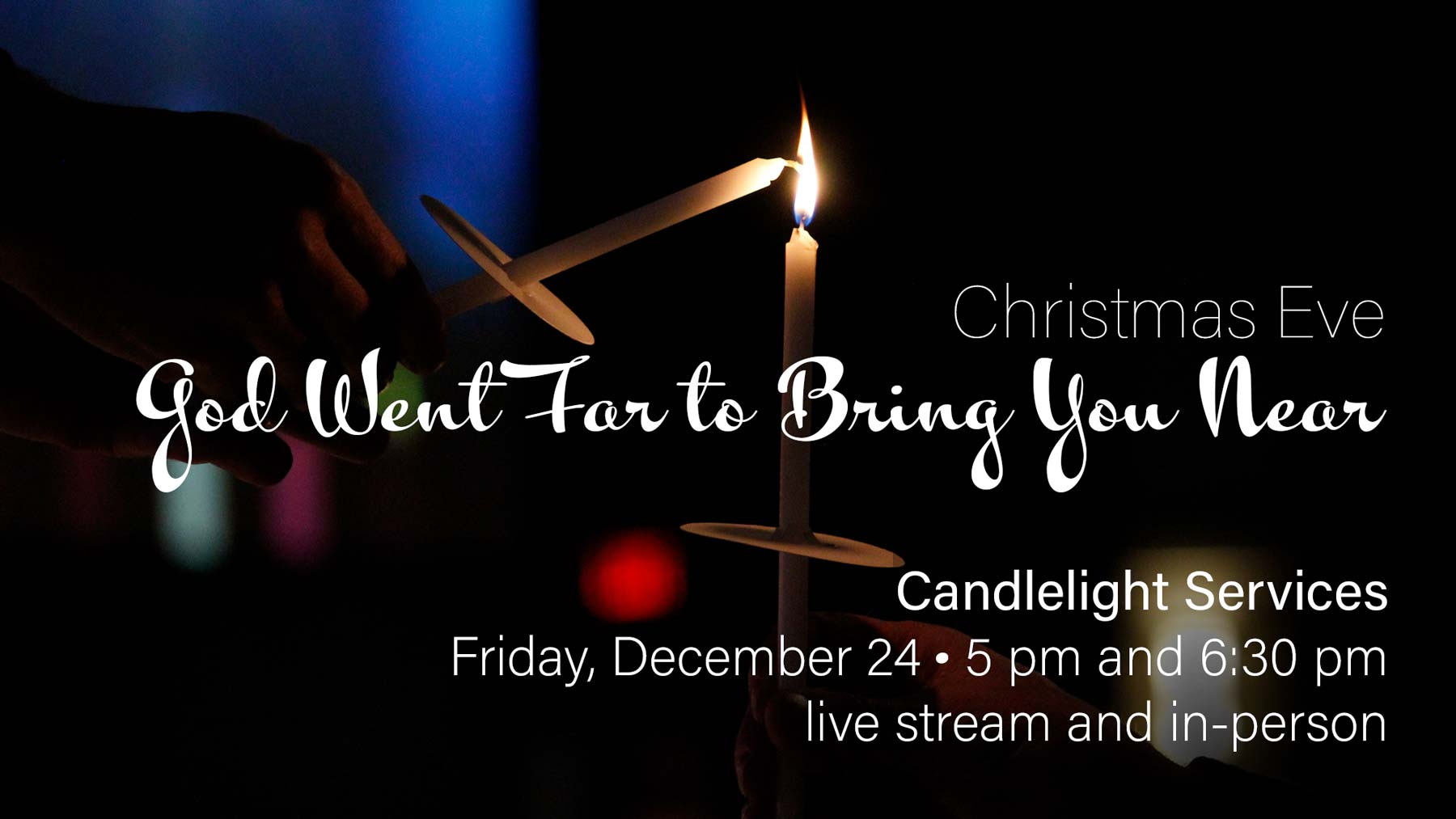 A sweet tradition in Columbia, MO
Our Christmas Eve candlelight service is a sweet tradition at Christian Fellowship where we sing Christmas Carols, hear an inspirational message, and light candles together. This is a great service for families and will last about an hour. Whether you are part of our CF community or not please know you are welcome here.
Details:
Location: 5045 Chapel Hill Road, Columbia, MO
Date: Friday, December 24
Time(s): 5 and 6:30 pm
What do you find in the corners of your life? You might find project leftovers, a pile of mail, clothes that no longer fit, the vacation stuff that didn't get put away, a present that you want to return, the stuff you hope to give to goodwill.  Or perhaps in the pain of loss, the unresolved break in a relationship, the "what ifs" of the past, or worries for the future.  Corners begin to hold the clutter of a life being lived at warp speed.  We become comfortable with the clutter.  What if this Christmas Christ is coming in the unlikely corners of our lives?  What if Christ wants to inhabit that which we have pushed to the side? 
Advent Resources:
Prayer: We will join together for a time of Daily Prayer reflecting on the themes of this Advent season. Our time together will have a structured format with a facilitator, prayers and Scripture readings each day. Learn more here.
Devotionals: This year our Family Life Team has created Advent devotional brochures for families with children. The are written based on age and ability to read. These are available in our foyer at the welcome desk and cfKidz check in.
Videos and Sermons:
Advent 2021: Unlikely Corners
Unlikely Corners: Fears, Distresses, Worries - Scott Williams
Unlikely Corners: Wildernesses, Valleys, Mountains - Michael Acock
Unlikely Corners: Greed, Oppression, Failures - Michael Acock
Unlikely Corners: Future Hopes & Dreams - Michael Acock
It Shall All Be Redeemed - Phil Schaefer