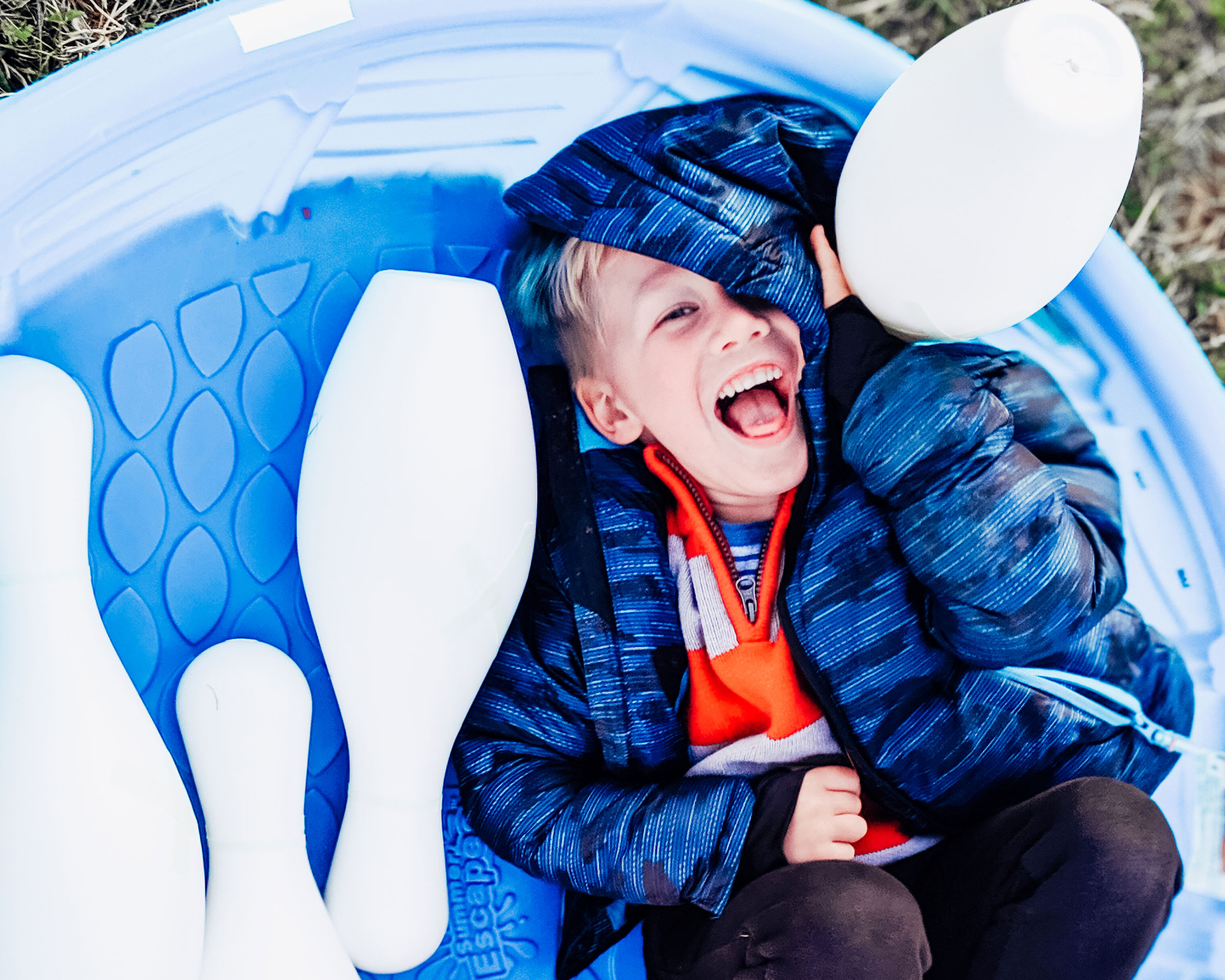 Our Children's Ministry at Christian Fellowship Church
We believe that children are a gift from God and that He has created every human with a capacity to know His love. The activities we do as a church community equip and assist families to lead their children to Christ. Through our children's ministry, cfKidz, Christian Fellowship Church engages children in godly relationships with their peers, others and heavenly Father.
Ministry to Children Through cfKidz
At Christian Fellowship Church, we understand the privilege and responsibility that accompanies teaching children about God. Meeting faith-based learning objectives and strengthening our church's children's ministry in Columbia, Mo.
A Children's Ministry Based In Scripture, led by the Holy Spirit
We believe that God is our Father, Teacher, Savior, Friend, and so much more. As we lead our children in the life-long journey of truth, the Holy Spirit is our guide. Our lessons, activities, events and classes are rooted in Scripture. We encourage an environment where the Holy Spirit is welcome.
Our Children's Ministry Curriculum
At Christian Fellowship Church, we rely on curriculums such as "What's in the Bible", "LifeKids", and "The Jesus Storybook Bible" for our discipleship team to use as primary tools for instruction in structured environments. Click below for more resources and to connect with us on Facebook and YouTube.
Roles for Adults in Our Children's Ministry
The community at Christian Fellowship Church is  a place where servanthood is a core value. Our ministry is primarily staffed by volunteers who are adults and youth who serve our children ages 0-11 years old. Our screening process for children's ministry and for childcare includes references and background checks as well as orientation and training before leading children. We offer a range of enrichment and learning opportunities in small group environments where transparency and growth are encouraged as a team. Serving on our teams happens on a rotating basis, so that everyone is encouraged to receive ministry and participate in growth as well as serve one another.  If you would like to join or re-join our ministry team, additional training is required. Please sign up for a training time below.
A Christian Community Where Kids Can Grow
Christian Fellowship Church offers a diverse, empathetic and welcoming Christian community in Columbia, Mo. Our leader team is made up of believers who care deeply for forming a firm foundation of faith in children that will last into eternity. We believe that every faithful follower of Jesus has a place in the Body of Christ to share what God has given them for the benefit of the whole church. Children's ministry happens throughout all stages of development and in and outside of the walls of church. We have many opportunities throughout the year to meet kids where they are at and to teach them in truth.
cfKidz In-Person on Sunday Mornings
Check-in
On your first visit, we encourage you to come about 10 minutes before the start of the service to register your child(ren) for children's ministry. Upon your first visit we require all guardians checking in children to provide a first, last name and phone number. Children information that is required is name, DOB, gender, special needs/allergies. We encourage you to familiarize your child(ren) with the space and linger with them until they are comfortable with their class and leader. This is especially important as we transition to bringing children to large group settings if they have not been to "in person" events in the last number of months.
Parents of Infants and Toddlers
Nursing Mother's Room: We have a room dedicated to nursing mother's that has comfortable seating, low lights, streamed service, bottled water and changing table.
Family Rooms: We understand that life with infants and toddlers means there is a lot of time you are not participating in the service while you are in the sanctuary. We have many options for you to go to on a Sunday morning if you need a different location for a clingy and busy toddler or a fussy baby who needs to be walked while fed. Our foyer and multipurpose room is always available, but we also have comfortable couches, microwave and fridge available for taking care of mama's milk. Until we are back at full capacity, we also are making our blue room with toys and live stream available for families as well. This is an ideal way to transition children in the separation anxiety stage to nursery care. This is may also be an opportunity to meet other parents.
Yellow Room (0-3)
This class is primarily free play and nurture environment for 0-3 year old children.
Green Room (4-6)
This class is structured with a prayer, story from Scripture and activity that coincides with the story and memory verse. Lesson aligns with the lesson provided on our website for this age group. This class ends with group play time where relationships with peers flourish.
Orange Room (7-11)
This class begins with hands on activities and then moves into the lesson with an emphasis on navigating Scripture and applying it to our lives. A Bible Reading Plan is provided that can be read throughout the week that corresponds with the lessons. Lesson aligns with the lesson provided on our website for this age group.
Parents
Well Child Policy
When the following symptoms are present, a child should NOT be admitted to cfKidz ministry:
Fever > 100.4 in the last 24 hours,
Uncovered open sores,
Had more than 4 watery stools in the last 24 hours,
Vomited more than once in the last 24 hours,
A severe cough that causes them to get red or blue in the face,
Pink eye, tuberculosis, lice or scabies,
Chicken pox until all spots are crusted.
Children on antibiotics must have been on medication for 36 hours.
Note: Regarding COVID, we align our practices with national, city and county guidelines. We have masks available upon request.