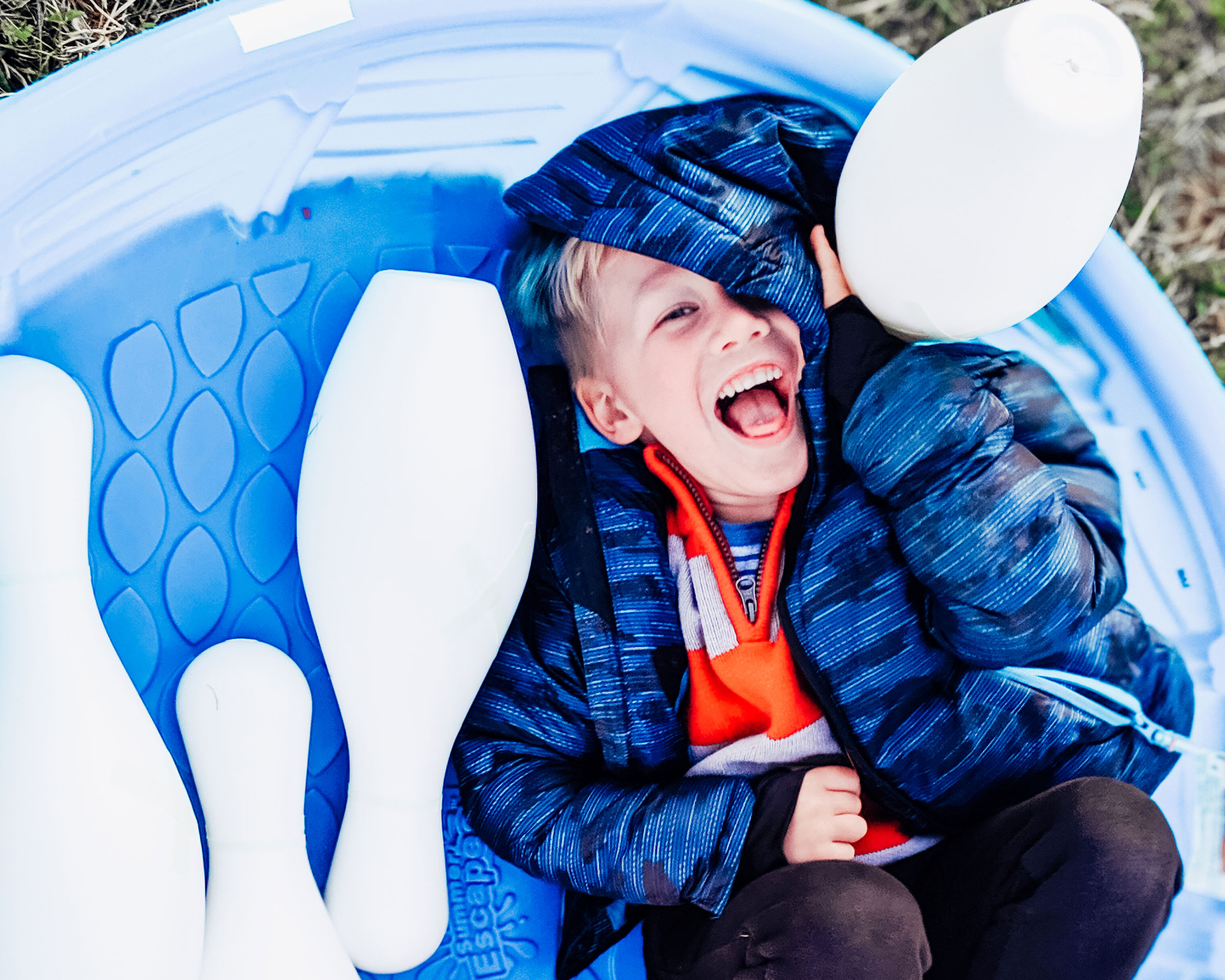 Our Children's Ministry at Christian Fellowship Church
We believe that children are a gift from God and that He has created every human with a capacity to know His love. The activities we do as a church community equip and assist families to lead their children to Christ both practically and spiritually. Our desire is that families in Columbia, Mo, and across the world, maintain the truth of God in their value systems, traditions and daily interactions. To expand upon these efforts, we offer a ministry specifically suited to the needs of children. Through our children's ministry, cfKidz, Christian Fellowship Church aims to engage our youth in Godly relationships with their peers, elders and heavenly Father.
Ministry to Children Through cfKidz
At Christian Fellowship Church, we understand the privilege and responsibility that accompanies teaching children about God. For this reason, we dedicate ample time and resources to our children's ministry program, cfKidz. The first Sunday of each month, kids from birth through 5th grade, are invited to participate in worship designed specially for their age group. Our bible-driven curriculum is designed to ignite a passion for service, a love for God, and lay the groundwork for devout Christian faith intended to last a lifetime. We work diligently to provide a safe, encouraging space for kids to learn about the works of God and to begin their journey in Christ. The following factors contribute to our effort in meeting faith-based learning objectives and strengthening our church's children's ministry in Columbia, Mo.
A Children's Ministry Based in Spirituality

We believe that God is our Father, Teacher, Savior, Friend, and so much more. As we lead our children in the life-long journey of truth, the Holy Spirit is our guide.
Our Children's Ministry Curriculum
At Christian Fellowship Church, we use a variety of techniques to spread God's word in a way that's engaging, age appropriate, accurate and understandable for kids. With different tools, media and activities, we strive to keep children excited about embracing the identity of their Creator, King, Savior, and friend.
Roles for Parents and Volunteers in Our Children's Ministry
The community at Christian Fellowship Church is truly invested in the well-being of our youth, and is led by dedicated parents and volunteers who treat each child as their own. Whether a parent or a member of the church, all volunteers are required to fill out an application and complete a thorough background check prior to working with our children's ministry. Our church family is available to assist, support, encourage, and equip parents for spiritually leading their families in the way of truth. If you're interested in volunteering in our children's ministry or another area of the church, we would love your help!
A Christian Community Where Kids Can Grow
Christian Fellowship Church offers a diverse, empathetic and tight-knit Christian community in Columbia, Mo. Our community fosters close relationships within the church and each of our ministry programs collaborate in an effort to build their faith. One of the most unique influences on our children's ministry are the members of our youth ministry who serve as honorable role-models and mentors. With ministries available to all age groups, children have years of learning to anticipate in their future.
cfKidz In-Person on Sunday Mornings
Parent Care Room
Our nursery is available for families and children to fellowship together during the service. There is a maximum of 12 people in this room. This room is intended for infants and toddlers with parent supervision. Parents are welcome to trade supervision duties until our ministry teams are in serving capacity again. Adults are encouraged to social distance and required to wear masks. Children are not required to wear masks. This room is disinfected between uses.
Live Stream Rooms
We have converted two classrooms into Live Stream family rooms. These rooms have the live stream from the service set up and there are tables, chairs, communion and child activities set up for children to do during the service. You are welcome to bring electronic devices from home to encourage children to watch their cfKidz class online during this time. This is a great way to ease younger children back into church life, while minimizing social exposure. It works best to coordinate with one other family to attend a live stream room together.
cfKidz Class (0- Pre-K)
This class is primarily a play room for this age range. Lessons are available for volunteers to use depending on the age group present. Masks are encouraged for this class for students, required for adults. But a lot of grace is available for children to not wear masks. The main goal of this class currently is play time with peers and volunteer led lessons and worship time for the pre-school age group. This class is loosely structured to meet the needs of this wide age range. We strongly encourage bubbles of families/small groups to pick a service to attend together regularly.
cfKidz Class (K-5th grade)
This class has a socially distanced setup where masks are required in compliance with city ordinances. Activities happen at or near their table area for the service. We have kid style worship, differentiated instruction for varied ages of students, and a variety of hands on crafts and activities. There is a maximum of ten students per class.
cfKidz Ministry Team
If you would like to join or re-join our ministry team, additional training is required. Please sign up for a training time here.
cfKidz Curriculum and Resources
Our church family is available to assist, reinforce, support, encourage, and equip parents for spiritually leading their families in the way of truth. Click below for more resources and to connect with us on Facebook and Youtube.
Parents
Well Child Policy
When the following symptoms are present, a child should NOT be admitted to cfKidz ministry:
Fever > 100.4 in the last 24 hours,
Uncovered open sores,
Had more than 4 watery stools in the last 24 hours,
Vomited more than once in the last 24 hours,
A severe cough that causes them to get red or blue in the face,
Pink eye, tuberculosis, lice or scabies,
Chicken pox until all spots are crusted.
Children on antibiotics must have been on medication for 36 hours.
We realize that some children have gone for extended periods with a particular health problem. We desire to minister to the child and parent even when the child cannot be allowed into the nursery. We would encourage parents in this case to ask members of their small group to share their need by helping them care for the child in the overflow room or in the main auditorium.