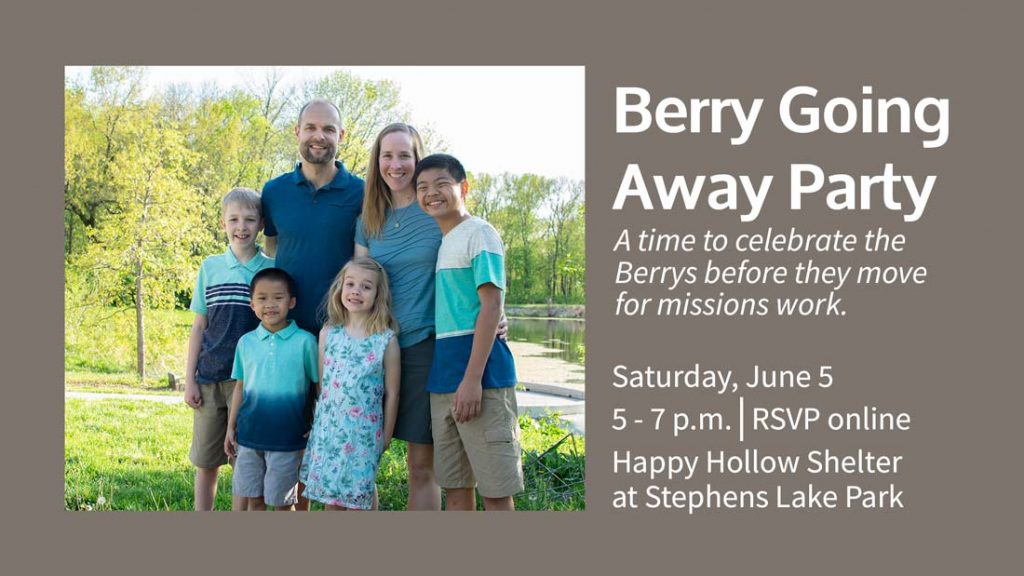 Celebrate the Berrys being sent from CF as missionaries and say good-bye to them as they get ready to move to Minneapolis.
Please RSVP here so we can get a head count for snacks and drinks.
Donnie will be training pastors and church leaders internationally with Training Leaders International. Click here for more information.
Details:
Date: Saturday, June 5
Time: 5 – 7 p.m.
Location: Stephens Lake Park (Happy Hollow Shelter)